★ WELCOME to LOVEACE ★ LIFE IS ARTS, BE CREATIVE!
(Read our BLOG with English translation, from side bar.)
FOR VISITORS to the ARTS pref. of KAGAWA, JAPAN:
On you visit, why don't you HAVE a MINDFUL TIME WITH ARTS?
Not only seeing somebody's artworks
YOU CAN PLAY with YOUR OWN CREATIVITY & IMAGINATION here.
It will be a chance to LISTEN to YOUR INNER VOICE
and AWAKE YOUR HIDDEN NATURE= 「空 NOTHINGNESS」 in Buddhism.   
That is, YOU CAN FEEL and BE MORE YOURSELF!
It will ENRICH YOUR JOURNEY even further.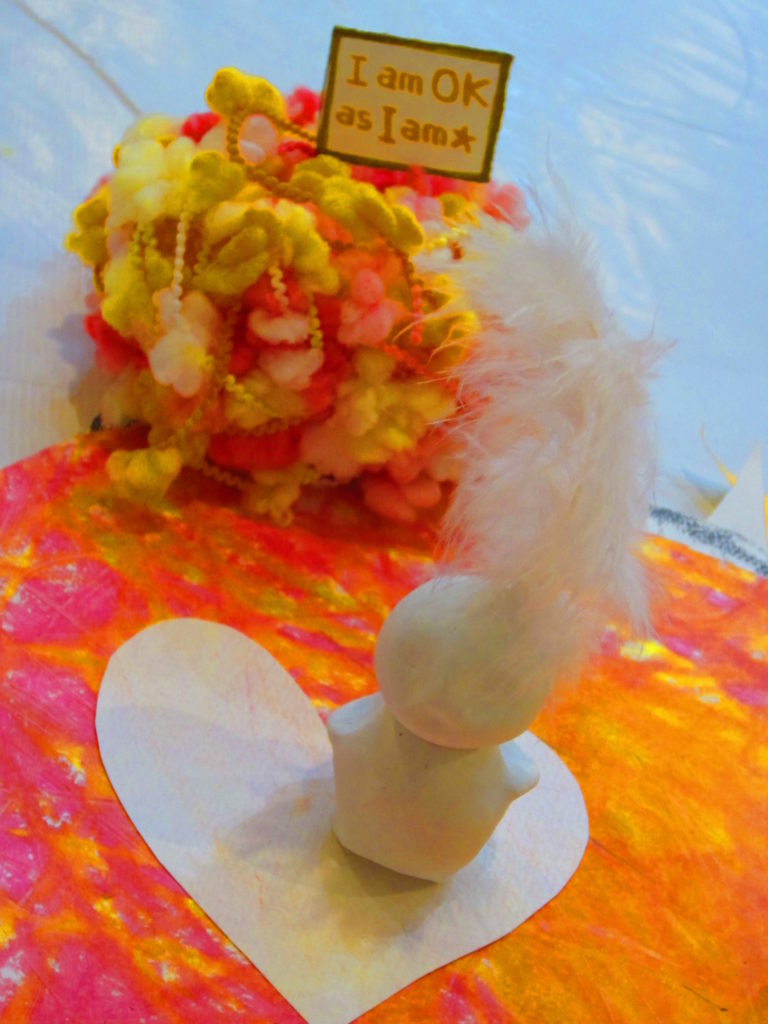 ★ PERSON CENTRED EXPRESSIVE ARTS CONSULTATION ★
90 min. session all in English – 15,000 yen 
With 90 min. AROMA TREATMENT – 30,000 yen
Please pay us in cash (Japanese yen only).
Reservation is needed in advance. Feel free to contact us: click here!
* We can also set a session for a couple in love to promote the PARTNERSHIP.
Consultant: KEIKO SOEJIMA
Registered Expressive Arts Consultant & Educator (REACE)
accredited by IEATA.
"Everybody is different, still WE CAN MAKE PEACE above the differences.
I hope MANY SMILES HEAL OUR UNIVERSE."
For further info., you can also read an interview report by Kathleen Horne.
FOR EDUCATIONAL ORGANISATIONS:
I'm HAPPY to SHARE the ABOVE EXPERIENCES in GROUP too.
In educational sector, I often work
to ENHANCE each individual's QUALITY OF LIFE,
which means, at work, the QUALITY OF PERFORMANCE,
and COMMUNICATION in class/ team or family.
★ PERSON CENTRED EXPRESSIVE ARTS WORKSHOP ★
1 session- 2 or 3 hours all in English
If you like our workshops, please contact us: click here!
< EFFECTS of EXPRESSIVE ARTS SESSION >
1. You will be free from creative barriers
and able to frame yourself more productive.
2. You will be "aware" of your talents.
3. You will learn what you can and what you need now.
4. You will deal with matters better & improve communication.
5. You will feel comfortable as you are.
6. You will love to express your opinions & ideas.
7. You will devote your all to achieve "the objectives of your life".
8. You will 100% experience "this present moment", with love.
9. You will cope with matters more freely.
10. You will feel gratitude in and enjoy relations.
THANK YOU!